Car Hire in Essex – Big White Cube
At Big White Cube Vehicle Hire we provide one of the best value car hire services in the whole of Essex and beyond. Our cars are available to rent 7 days a week, and we have a comprehensive fleet so you are sure to find a vehicle that meets your exact requirements. We offer unlimited mileage, full insurance cover and full RAC cover, so you can be sure of the quality and reliability of our service.
Our vehicles are perfect for all of your transportation needs, so if you are in need of a replacement car while your own is repaired, transportation to a party or event, or a vehicle to get around in while you're on holiday, you need look no further than us.
Automatic Car Hire Available
As well as a manual fleet we also offer automatic vehicle hire at some of the most competitive prices in the UK. Within our range of cars you'll find something for everyone, and all of our vehicles are impeccably clean and of an exceptional quality so you don't have to worry about enjoying your journey.
Available in Upminster
As well as providing exceptional car hire in Upminster and Essex, we are also supply everything you need to ensure a safe and successful journey including ramps, child seats, and tow bars.
Browse through our fleet today to find the vehicle that is perfect for your needs, and for more information or to check availability all you have to do is call 0844 800 5007.
Cars to Hire in Upminster
Please get in touch for more info
*Whilst we endeavour to keep our records up to date, the above information is taken direct from the manufacturers and means Big White Cube cannot take responsibility for any incorrect information.
Telephone:
Email
info@bwcvehiclehire.co.uk
Opening Hours
Monday to Friday: 8:00 - 17:30
Saturday: 8:00 - 16:00
Sunday (small charge applies):
8:00am - 10:00am
Address:
Big White Cube Vehicle Hire
72 Brentwood Road
Romford
Essex
RM1 2EP
Find us on Google Maps
Google +
Directions to our office
Book Now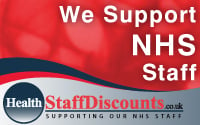 Upminster News & Offers
Automatic Car Hire
Why hire an automatic car? Hiring an automatic car … Continue reading →