Big White Cube – Car Hire in Chadwell Heath
Do you need a reliable car hire service for your next holiday, day trip or corporate travel? Then look no further than us here at Big White Cube Vehicle Hire. We're a well-established firm based less than 10 minutes from Chadwell Heath, and are the region's largest independent car hire company!
We have a wide range of cars available, from Vauxhall Astras to Audi A3s, and even Ford Transit Minibuses; we pride ourselves on offering fantastic choice so you can choose the right vehicle for your needs, whether it's for a family trip and large groups, or just for yourself.
Automatic Car Hire Available
We know that variety of choice is incredibly important, which is why we also offer automatic car hire services – giving you the right car for your needs. This service includes all the essentials, including unlimited mileage, full insurance and RAC cover.
As we provide all of our vehicle hire on an individually priced basis, we can tailor your service to exactly what you need, ensuring that you won't be paying for any optional or hidden extras that you simply don't need.
Services Also Covering Brentwood
We're conveniently located just 20 minutes from Brentwood, and are the perfect choice for car hire for anyone based in the local area. To find out more about any of our hire services, simply browse our vehicles currently available below and get in touch to arrange rental!
*Whilst we endeavour to keep our records up to date, the above information is taken direct from the manufacturers and means Big White Cube cannot take responsibility for any incorrect information.
Telephone:
Email
info@bwcvehiclehire.co.uk
Opening Hours
Monday to Friday: 8:00 - 17:30
Saturday: 8:00 - 16:00
Sunday (small charge applies):
8:00am - 10:00am
Address:
Big White Cube Vehicle Hire
72 Brentwood Road
Romford
Essex
RM1 2EP
Find us on Google Maps
Google +
Book Now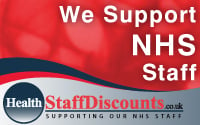 Ilford News & Offers
Automatic Car Hire
Why hire an automatic car? Hiring an automatic car … Continue reading →